Hotel   Directions       Meeting Schedule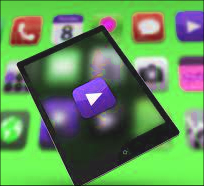 View State Meeting Services Online Here!
Welcome to the website for the 2021 Annual Meeting of the Texas State Association of Free Will Baptists!  This site includes all of the information you need to make plans to attend this year's meeting.  Please feel free to print and make copies of any items as necessary.
The 107th Annual Session of the Texas State Association of Free Will Baptists meeting June 9-10, 2021, at the Lakehills FWB Church in Cedar Park.  Travel information and directions to the hotel can be found here.
Board meetings will begin on Wednesday afternoon June 9, and the formal opening of the Annual Session will begin with the Wednesday evening worship service.  Our keynote and conference speaker will be Rev. Faron Thebeau, administrative pastor of Mosaic Church in Rolla, MO.  The meeting schedule for the Annual Session has been posted for worship services and business meetings.  You can get directions to the church on the Directions page. 
Lodging at this year's State Meeting will be at the La Quinta Inn & Suites Austin - Cedar Park.  Contact the hotel directly to make reservations at any time before the cut-off deadline to take advantage of reduced rates.
Pre-registration is closed, but you may still sign up on-site.
If your church has had any directory changes since last year's State Meeting, please include that in your church's reporting form so that we can update the directory for the 2021 Yearbook.
Please make plans now to join us, and feel free to contact this office if you have any questions.